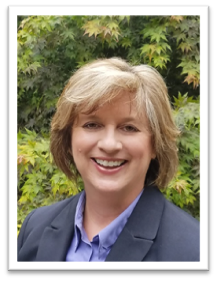 Board Member - Melanie Dallas,LPC, CEO Highland Rivers Health is a licensed professional counselor and CEO of Highland Rivers Health, which provides treatment and recovery services for individuals with mental illness, substance use disorders, and intellectual and developmental disabilities in a 12-county region of northwest Georgia that includes Bartow, Cherokee, Floyd, Fannin, Gilmer, Gordon, Haralson, Murray, Paulding, Pickens, Polk and Whitfield counties.
During her 30-year experience in Behavioral Health, Ms. Dallas has held several administrative, clinical direct care, and leadership positions in almost every level of care from crisis stabilization and mobile crisis assessment to in-home care. Her work experience has spanned both the public and private sectors working with children, families, and adults. Ms. Dallas has focused on healing trauma and attachment issues as a clinician, as well as developing her skills as a leader by focusing on transformational leadership and organizational culture. She has extensive experience in marketing behavioral health services to the managed care market and implemented the first 23-hour crisis observation bed program in Georgia 20 years ago. Ms. Dallas has worked for the State of Georgia's Department of Behavioral Health Developmental Disabilities on several occasions which round's her knowledge of State-level policy and the impact policy change has on service delivery.
Ms. Dallas currently sits on the Behavioral Health Advisory Council for the Georgia Department of Behavioral Health and Developmental Disabilities and chairs the Adult Mental Health subcommittee. She also recently testified in front of the Georgia House Study Committee on School Safety.
Ms. Dallas is a graduate of the University of Kentucky with a BBA in Marketing, and also holds a Master of Science Degree in Counseling from Georgia State University. She sat on the International Ethics Committee for a group of 200 trained facilitators who recently completed the daunting 2-year task of developing an innovative Code of Ethics and Standards of Practice to govern their work. Ms. Dallas also has worked as a Military Family Life Consultant under contract with the Federal Department of Defense for 5 years. She has operated as a liaison with the Georgia Army National Guard and the Georgia State Defense Force to help develop a Georgia network of trained clinicians who understand military culture and its impact on service members and their families.
Highland Rivers Health is a public non-profit community mental health center, referred to as Community Service Boards, in Georgia. Highland Rivers provides services for mental health, addictive disease, and intellectual developmental disabilities at close to 36 sites over a 12 -county geography. Highland Rivers Health is one of the largest CSBs in the state.