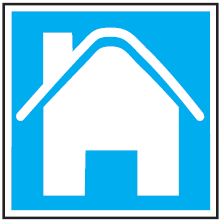 Click here for a Vet Life Community brochure.
If you would like to start or sponsor a Vet Life Community in your area, please create an account on this site then complete and submit the application at the right. →
There are different types of Vet Life Communities, depending on your needs:
Option 1) Step by Step Journals with weekly, bi-weekly, or monthly meetings.  For this type of Vet Life Community veterans will meet in male groups, female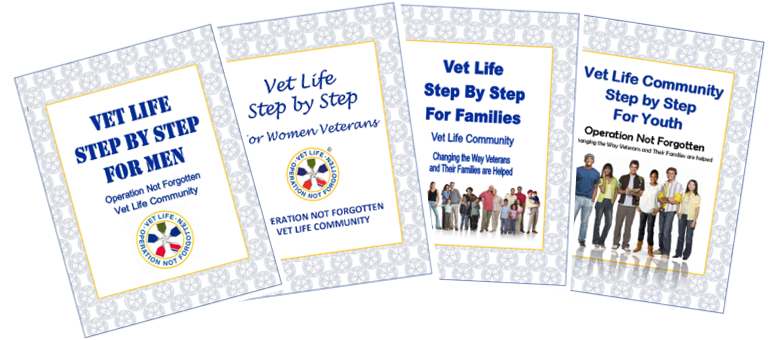 groups, or family groups.  Meetings should last about 90 minutes with a speaker from the community to speak about veteran issues (suggested: 30 minutes), refreshments (suggested: 20 minutes), group discussions from questions in the Step by Step Journal (suggested: 40 minutes).  In addition to regular group meetings, Vet Life Communities are encouraged to have a monthly meeting that combines veterans and their families.  This combined meeting should offer a pot-luck meal, and a guest speaker.
This Community option will donate the cost of printing and shipping the Step by Step Journals for their Vet Life Community.  Individual veterans or family members are never to be charged for any materials.
Option 2) Step By Step Journals and meetings along with Life Coaching, and the Quality of Life Assessment.  This type of Vet Life Community will have the same Step By Step Journals, and meetings, but will also add two other components.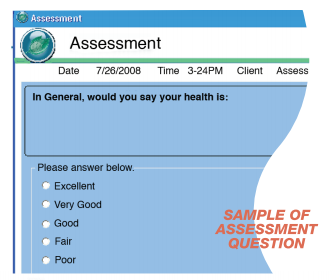 A) The MAPS™ Life Coach Training is free, and done remotely on the computer so that there is no need to travel.  The training takes between 2-3 hours depending on  how many questions are asked, and how well participants understand how to use a computer.  Training on how to use the QOLA Software is included in the free Life Coach Training.  
B) The Quality Of Life Assessment (QOLA)™ is not a psychological evaluation. It is an accurate measurement of how well you and your loved ones are meeting the challenges you face each day.  It is a profile of your quality of life covering a wide variety of dynamics from everyday life to life's most traumatic experiences.
Completely Confidential  ●   Assesses Real-Time Functioning  ●   Comprehensive, Completely Personalized ● Takes Only 20 Minutes  ● Multiple choice questions ●  For All Veterans and Loved Ones Over 18. 
Option 3) For organizations that already have a program that they like, and want to continue to use, we offer the Quality of Life Assessment™ and MAPS™ Life Coaching to use along with their current program.  Life Coach Training is free.
Some requirements for Starting a Vet Life Community or becoming a Life Coach include:
Since Communities are run by veterans, you must be a veteran to start a community.  Family members can run family meetings, but the Program Director and Life Coaches must be veterans.

Male veterans will coach male veterans; female veterans will coach female veterans; family members may coach family members.

You need to have a desire to help other veterans.

There will need to be Leadership and Sponsors to administer and support the program.

You will need to complete Vet Life Community Life Coach Training                                                                                                  
Fill out the application at the right.
Be sure to fill out all information so we know how to contact you.
You will receive information on the materials and training time by email.
If there is already a Vet Life Community in your area, please visit that community and talk with the Program Director about becoming a Life Coach.  Program Directors are equipped to train new Life Coaches. 
 PLEASE FILL OUT APPLICATION TO TAKE A SAMPLE ASSESSMENT->
When we recieve your application we will schedule your QOLA Sample. The QOLA software is available for PC only.
After taking the QOLA, Click Here for your free QOLA Profile Guide.  This Guide will help you understand your QOLA Profile