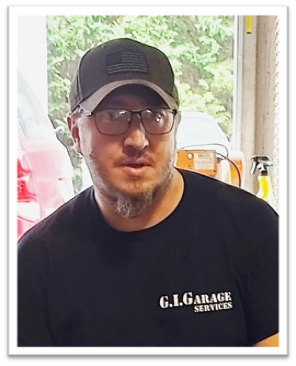 Board Member - William Webb - USMC 2004 - 2014, Founding Partner at G.I. Garage Services, Georgia Certified Peer Specialist.  
William served in the United States Marine Corps from 2004 through 2014. He served two combat tours in Afghanistan and spent time as an instructor with the Center for Naval Aviation Technical Training while on active duty. He left active service as a Sergeant in 2014.
  In February of 2021, he partnered with other veterans to found G.I. Garage Services which endeavors to offer transitional services to veterans, helping them reach their full potential in life after military service. 
William has been a motorcycle rider for most of his life and is an advocate of veteran riders and riding organizations. 
He likes going on long walks through the woods and toppling dictatorships in the name of freedom.