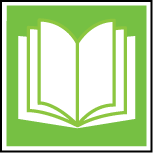 Below are resources and articles that will help you achieve a better quality of life.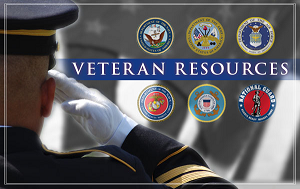 For an extensive list of resources click on
VETERAN RESOURCES (LEFT).
***** Jobs For Veterans *****
Military-Civilian


We work to connect military veterans and their families seeking civilian jobs with companies who have open career opportunities. If you or anyone in your network is looking for work either stateside or overseas, I encourage you to check out the job posts in the Careers Directory of my site http://www.military-civilian.com. All career postings are free to view, with no login required, and you can submit your resume directly there. You can also sign up for our Hot Jobs newsletter or RSS feeds to get all our job posts straight to your inbox, or join our Hot Jobs for Veterans and their Families group on LinkedIn at http://bit.ly/Military-Civilian. Please share this--the more we spread the word, the more veterans we can help find jobs!

For Gwinnett County Georgia: OPERATION NOT FORGOTTEN PARTNERS WITH GWINNETT COUNTY VETERANS RESOURCE CENTER
Through the local Gwinnet County Vet Life Communities you can be connected to the Gwinnett County Veterans Resource Center. The Center can provide you with information on services benefits and resources available to all United States Military veterans and their families with and without Service Connected Disability ratings.
The mission of the Gwinnett County Veterans Resource Center is to provide current and correct information in a variety of areas specific to the unique needs of US Military Veterans and their families.
Among the services available at the Gwinnett County Veterans Resource Center are DAV (Disabled American Veteran) Service Officers for filing VA (Veterans Administration) claims, Georgia Department of Labor Veteran Employment Counselors, housing, continuing education programs along with subject specific programs available on an event by event basis.
The GVRC is located in the Gwinnett County Annex, 750 S. Perry St. Suite 300, Lawrenceville, GA 30046.
Email: info@gcveterans.org or call: 678.226.9177

View Video on Moral Injury by Dr. Jonathan Shay. Moral injury, Dr. Shay says, can happen when "there is a betrayal of what's right by someone who holds legitimate authority in a high-stakes situation."
For Youth Leader Resources Click Here

Below are links to articles:
Maintaining a Healthy Lifestyle
Dealing With Depression
Managing Stress
Anger Management
Stinkin' Thinkin'
Moral Injury in Veterans of War
The Importance of Forgiveness
Self-Medicating
Conflict Resolution
Alcohol Abuse and Dependence
Share