WHO WE ARE

The mission of Operation Not Forgotten (ONF) is to provide services that support the well-being of veterans and their families. We connect them with other veterans -- buddies they can trust and relate with to coach them through any difficulties. Our purpose is to measurably enhance and improve a veteran's quality of life and functioning in four areas: mental, emotional, social, and spiritual.
Under the umbrella of Operation Not Forgotten, we are implementing Vet Life Community. Vet Life Community is a network of local weekly support meetings - veterans helping veterans face to face - offering the Quality Of Life Assessment (QOLA) to assess current levels of functioning and determine what, if any, help veterans may need as they transition back into life outside the military.
Through our Vet Life Communities, we are changing the way veterans and their families are helped.
If you are interested in finding out how to start a Vet Life Community in your Town or City, CLICK HERE and fill out an application ... OR just spend some time on our site getting to know us.

ABOUT THE QUALITY OF LIFE ASSESSMENT AND PERSONAL PROFILE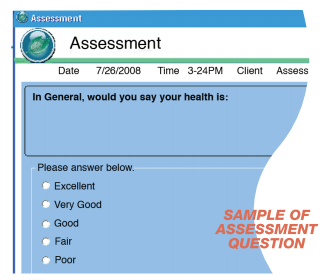 Our Quality Of Life Assessment (QOLA) Profile offers veterans and their families eye-opening insight into their situations, motives and empowers them to move forward to secure a positive and fulfilling quality of life.
The QOLA is not a psychological evaluation. It is an accurate measurement of how well you and your loved ones are meeting the challenges you face each day. It is a profile of your quality of life covering a wide variety of dynamics from everyday life to the most traumatic experiences.
Completely Confidential ● Assesses Real-Time Functioning ● Comprehensive, Completely Personalized ● Takes Only 20 Minutes ● Multiple choice questions ● For All Veterans and Loved Ones Over 18.
TO TAKE A FREE QOLA SAMPLE, CLICK HERE AND COMPLETE THE APPLICATION.
ABOUT MAPS LIFE COACHING
Life Renewed MAPS™ (Measure, Analyze, Plan, Succeed) is a planning process that coaches a person into positive behavioral changes.
Our Life Coach Training is free. The Life Coach uses the assessment profile to guide the veteran or family member in developing a Life Map, or plan, with specific goals and steps designed to build a successful life. The participant works to complete one goal at a time.
VET LIFE COMMUNITY STEP BY STEP JOURNALS AND WEEKLY MEETINGS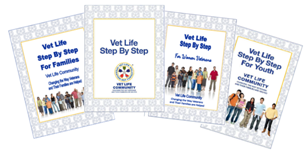 Our Vet Life Communities use carefully constructed Step By Step Journals that guide veterans and their families and bring healing in personal issues and to relationships. We have separate Journals (and weekly meetings) for male veterans, female veteran, family members, and youth.
A veteran can work through the Step By Step Journal independently while attending weekly meetings. OR
A veteran can work through the Step By Step Journal while meeting with a Life Coach. In this case, the Quality of Life Assessment ™ (QOLA) will provide the veteran with feedback, and help them set and achieve goals. Additionally, they will have an opportunity to talk to their coach and receive face to face mentoring.
WHY WE DO WHAT WE DO

The Problem: Critical Veteran HealthCare Issues Facing Our Nation are Unacceptable

Fact: One in three returning troops from the war zones are being diagnosed with serious Post Traumatic Stress symptoms − and less than 40% will receive help (PTSD Foundation of America, 2013). It is an
established fact that approximately 76% of all veterans never see the inside of a VA medical Center or VA Clinic because most are reluctant to admit difficulties or communicate their pain for fear it may be perceived as weakness by family members, buddies, friends and co-workers− and many fear the potential label, or stigma of mental illness.
Fact: For troops suffering from combat trauma two out of three of their marriages are failing. Veteran homelessness is on the rise with 1/3 of our nation's homeless being veterans (PTSD Foundation of America, 2013). On any given night, there are over 100,000 veterans homeless.
Fact: The most extensive study yet by the U.S. government on suicide among military veterans shows more veterans are killing themselves than previously thought, with 22 deaths a day - or one every 65 minutes, on average (Department of Veteran Affairs, Washington DC, 2013). More veterans are dying by suicide than in combat.
Fact: Estimates based on a survey of active duty personnel revealed that 78% of women had experienced sexual harassment and 6% had experienced rape or completed rape (compared to rates of 38% and 1% for men, respectively. (Skinner, K. M., Kressin, N., Frayne, S., Tripp, T. J., Hankin, C. S., Miller, D. R., et al. (2000). The prevalence of military sexual assault among female Veterans' Administration outpatients. Journal of Interpersonal Violence, 15(3), 289-304.)
Chris Kupitz, President of the Veterans Club at Vanguard University, served the US Army for eight years, experienced two Iraq deployments and reached the rank of E-6, Staff Sergeant. After returning home Kupitz experienced the harsh realities that face many veterans, "Our soldiers are returning home broken, confused, frustrated, angry, and unable to fully comprehend or cope with the residual torment of a war zone they survived. What we need is to provide our veterans with a caring, safe environment, that allows them to process everything they have endured; a place that believes in their future, supports their needs and is actively pursuing them, before they become another statistic"
Our veterans have put themselves in harm's way and paid the ultimate price to protect the freedoms we enjoy. We have made it our mission to stand beside them and support them by developing a network of community support groups that provide access to appropriate, quality services and care.
The Life Renewed™ Operation Not Forgotten™ Program and the results of its computer-generated Quality of Life Assessment™ software analyses are not substitutes for professional clinical or medical advice, diagnosis, or treatment. Participants in the program and those reviewing the results associated with it therefore should always consult with a doctor or other health care professional for medical advice or information about diagnosis and treatment. Neither Life Renewed™ nor any other party involved in creating, producing, or delivering the Operation Not Forgotten™ program shall be liable for any damages, including without limitation, direct, incidental, consequential, indirect, or punitive damages, arising out of failure to consult health care professionals.

Share